The OpeningCeremony of The 5th China-US(Xiaoxiang) International Symposium ofPediatrics was launched on the 9th September.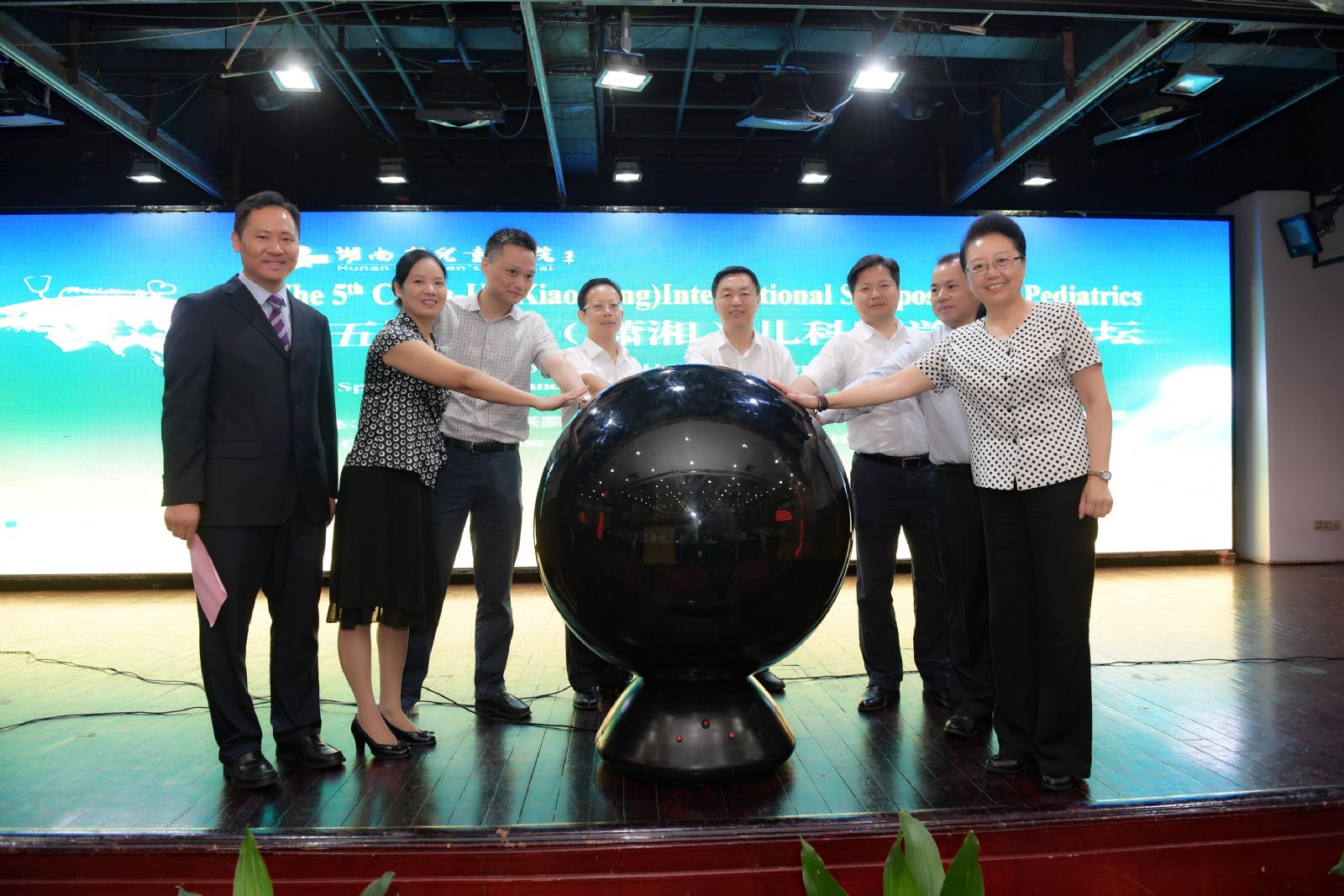 Along with the activationof " One Belt and One Road Initiative", "International Medical Center of Pediatrics" was officially launched in Hunan Children's Hospital. This center committed to establish international telemedicine mechanism and open up a overseas green channel forsick children in China.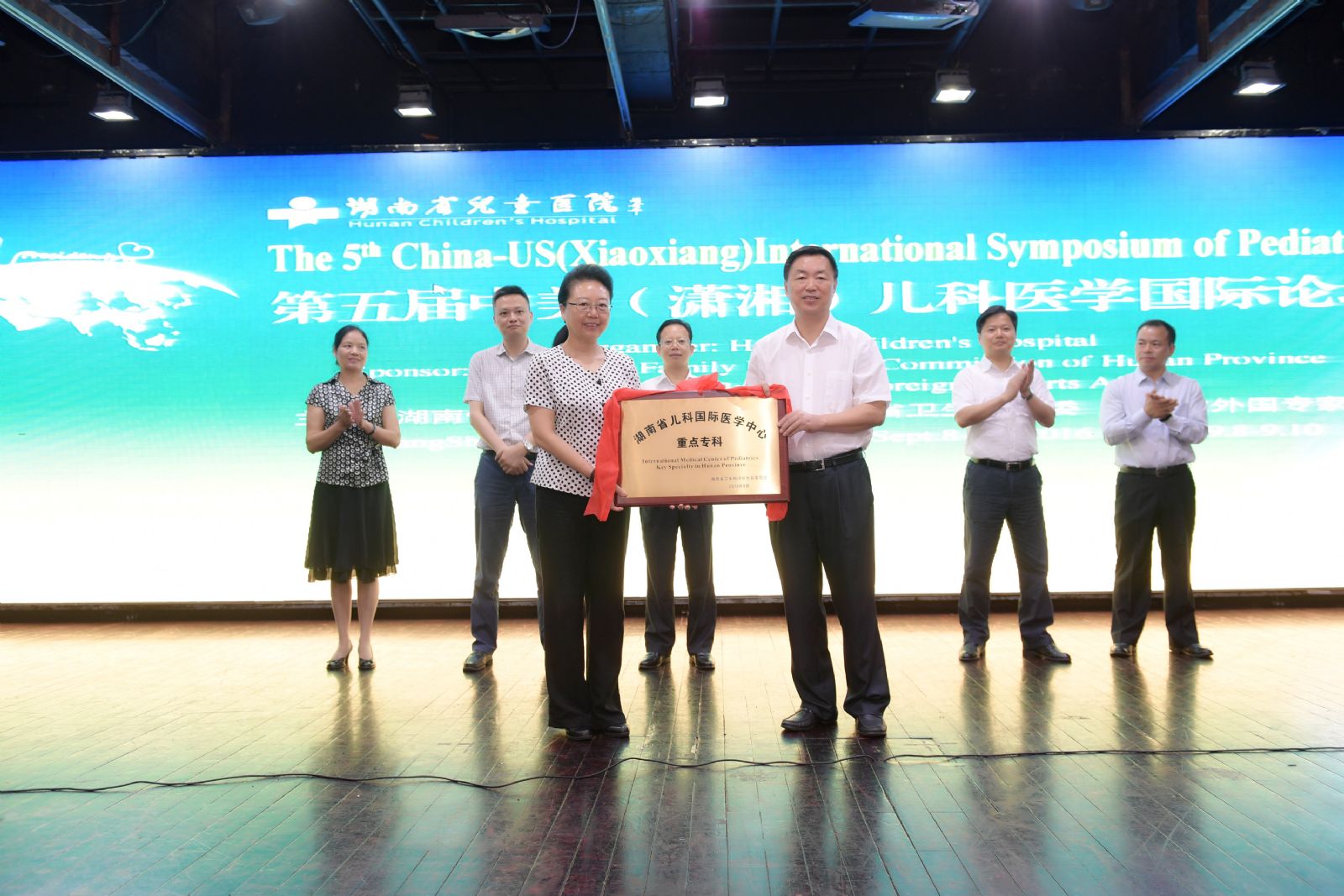 Hunan Children's Hospital Signed the Cooperation Memorandum with Children's Healthcare of Emory University in America.Both hospital will deepen collaboration in the field of Telemedicine, TalentsTraining and scientific research, etc.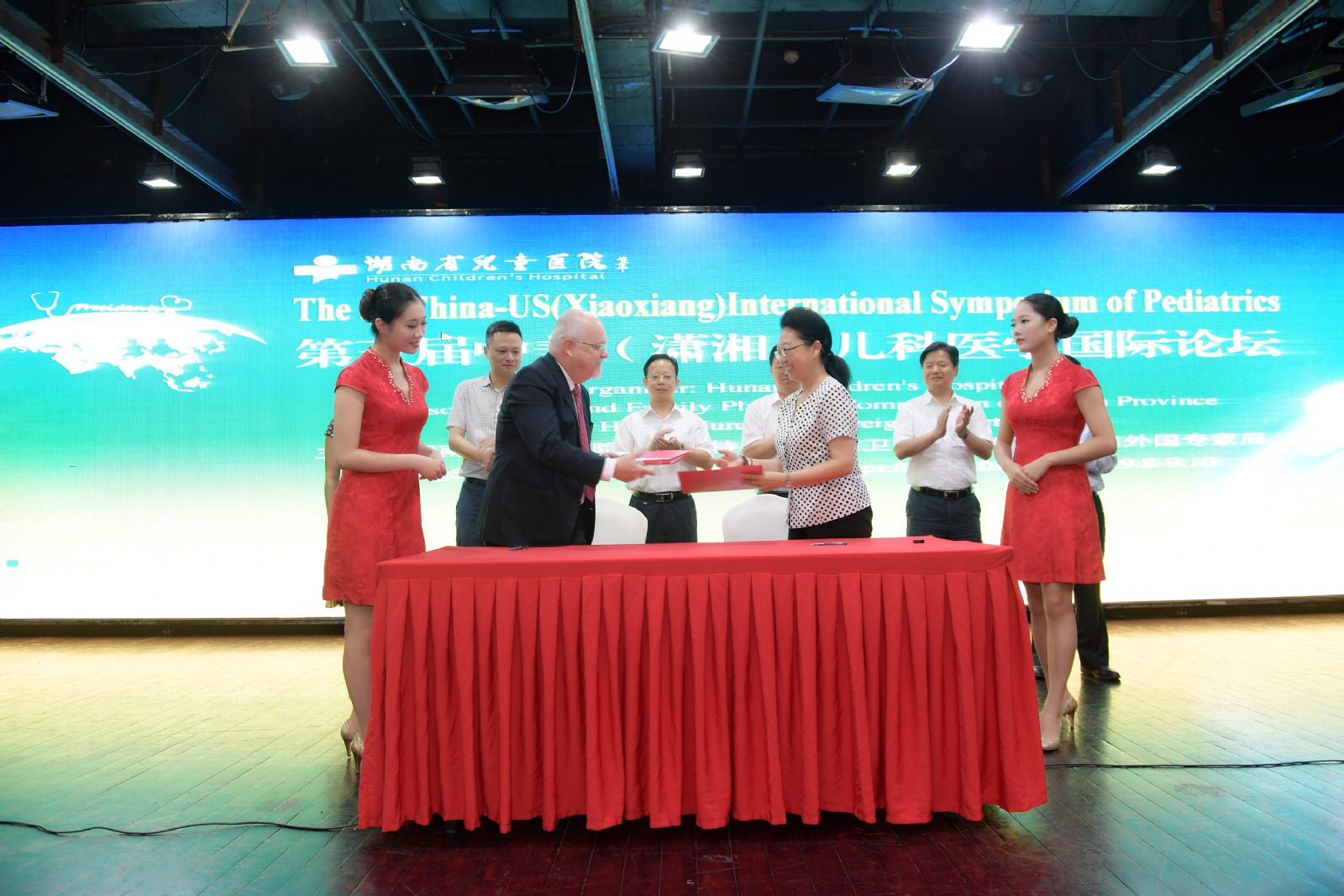 Professor Jose Maria Latour as the Second expert of " Hundreds Talents Project" in Hunan Children' s Hospital signed the cooperation contract. He will work as theNursing Research Consultant in Hunan Children's Hospital for 3 years.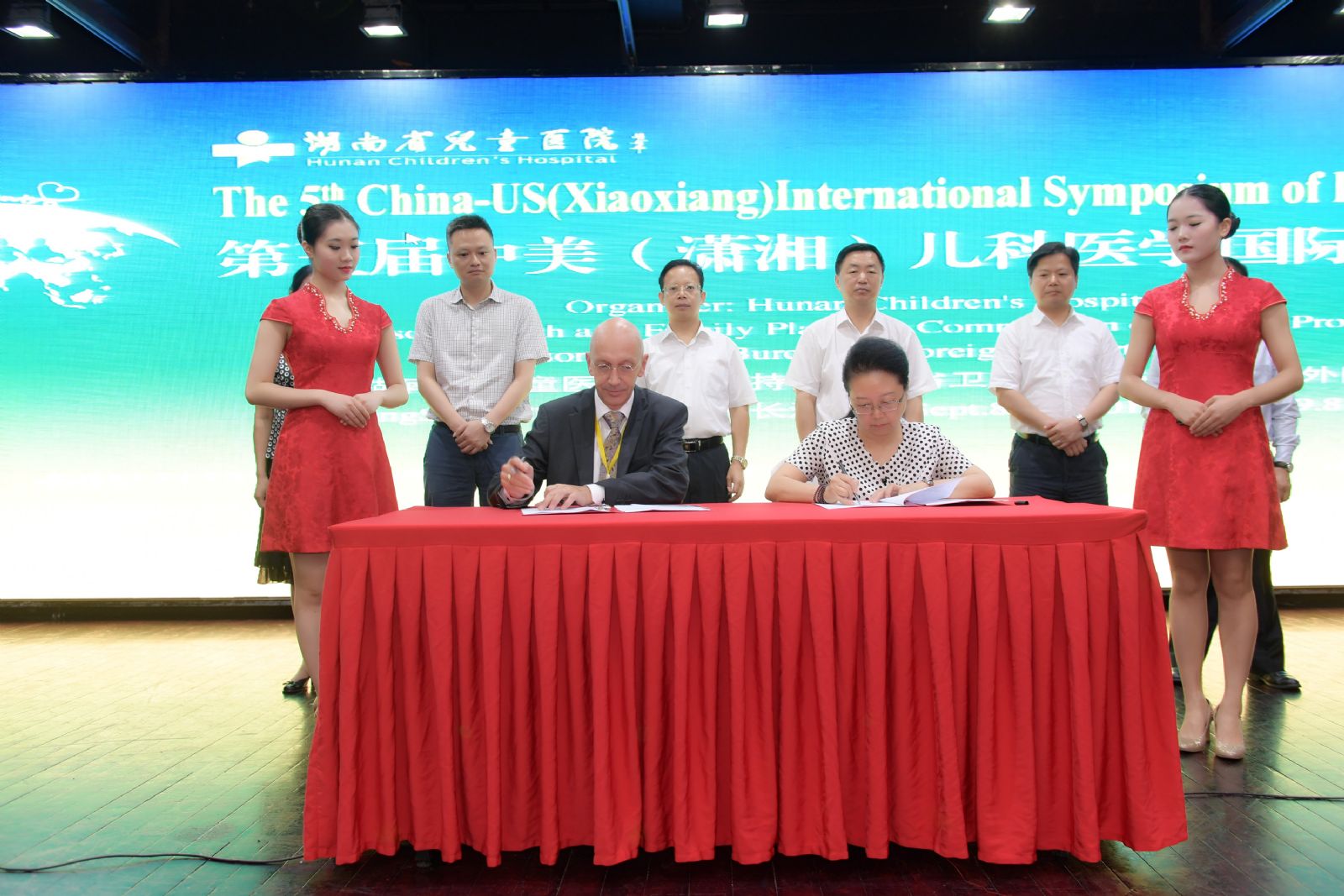 The 5th China-US(Xiaoxiang) International Symposium will last for 3 days mainly focus on the topics of Neonatology, Pediatric Critical Medicine, Minimally Invasvie Surgery , Nursing,Anesthesia
etc.